One of the major problems facing the Insurance and pension industry today is trying to confirm that the person claiming the pension is in fact still alive.
The following is a workflow diagram that shows a customer journey using a number of different Facebanx products that solves the problem of proving the customer is still alive and entitled to their pension payment.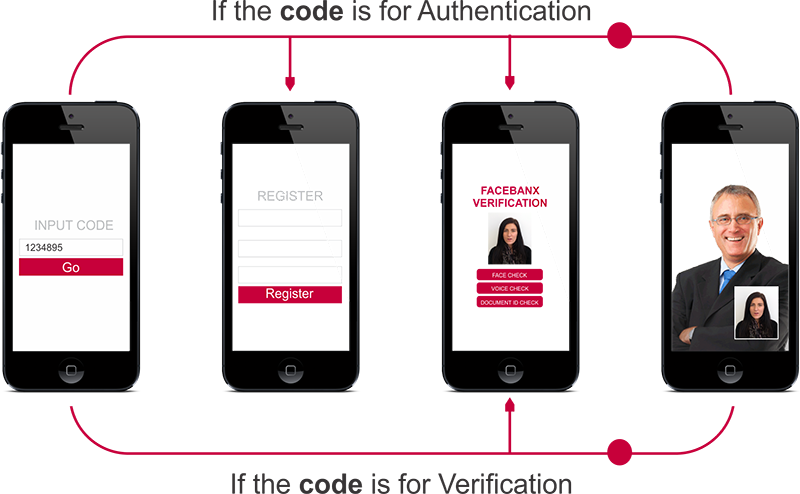 Customer fills in data within online form on a PC
Uploads documents to be processed – Capture driving licence and passport images and attach them to customers application account. The account application process on a PC can send a link to a mobile phone using the phone number supplied to open the app and link the application process to the images so that the images are sent in directly to that individuals application.
Build an algorithm based on the data inputted by the customer and the details captured from the documents. – one typo is a low risk – five is a higher risk
Stand alone Face and voice recognition The camera turns on and the customer adds their face to the database and their voice biometric to their face.
Live streaming. The video image of the customers face and voice registration is streamed to the server and the details are uploaded and recorded for both live reviewing and approval or for approval after the event or for automated approval.
In addition to the biometrics, behavioural biometrics and also geo location and device authentication will be utilised.
Once authenticated the payment involves a security solution.
Customer accesses their mobile phone and logs into the app using their face and voice. Within the app the customer receives a one time number that they then have to input into the PC and only once it is received does the server authorize the payment form the pension fund.
As a back up we can also provide video chat in case problems occur.